Transistor ADSR release
FOR IMMEDIATE RELEASE
Envelope generator offers full ADSR with minimalist design
TORONTO, Ontario - July 11, 2018 - North Coast Synthesis Ltd., Toronto-based manufacturer of electronic musical instruments, has extended its line of discrete-transistor utility modules with the MSK 012 Transistor ADSR, an envelope generator for Eurorack synthesizers. With only nine transistors it generates a complete four-stage envelope suitable for simulated acoustic instruments and classic synthesizer sounds.
"The fun thing about an ADSR circuit is that there's a lot of scope for creativity," says North Coast module designer Matthew Skala. "If you look at schematics on the Web, or the commercial products out there, the front panels may look the same but each one is totally different inside. It's not like a mixer, where everybody uses the same techniques. So the details matter in an ADSR. For me that meant putting in a Schmitt trigger input, so it doesn't need a well-behaved gate signal, and going for conductive plastic on the panel pots."
The new module is 6HP wide and only 33mm deep, making it appropriate for space-constrained skiff-type racks. It is fully through-hole, for easy construction of the kit and maintenance of the assembled module. Conductive plastic, instead of carbon, in the potentiometers gives the knobs a smooth feel and long lifespan. Three speed ranges controlled by a toggle switch allow for a wide variety of effects.
"These days far too many people are settling for AR envelopes, or ASR, as parts of multi-purpose modules," comments Skala. "AR is great if you want every note you play to sound like percussion, or ASR if you want it all to sound like an organ. But sometimes it's nice to have other possibilities."
North Coast sells the MSK 012 Transistor ADSR on its Web storefront for $210 Canadian including shipping (assembled module), or $140 for a do-it-yourself kit.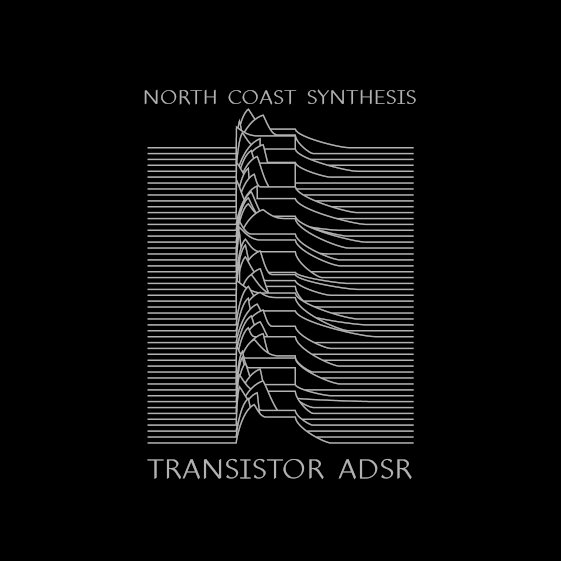 ◀ PREV Transistors for the Perplexed || B-stock Leapfrog available NEXT ▶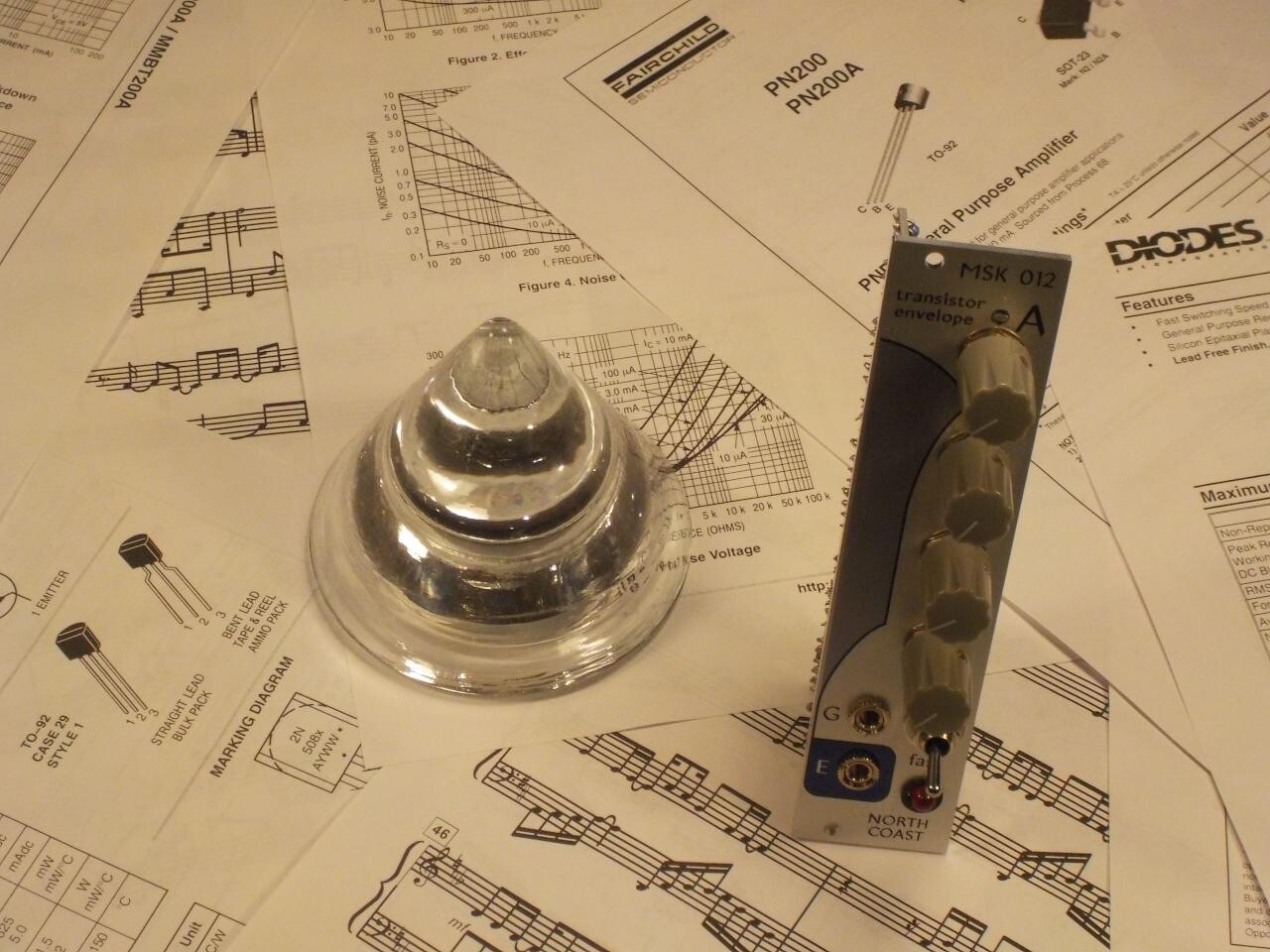 MSK 012 Transistor ADSR
US$157.64 including shipping