Coiler VCF (pre-) release, vacation
2018-12-03 video store MSK 009
I've been talking for a while about my development process for the MSK 009 Coiler VCF, and now at last it's available for purchase in the North Coast Synthesis online storefront. It's a limited, preliminary manufacturing run, using up a few circuit boards originally bought for prototyping: at this point (December 2018) I have both kits and assembled modules in stock, but only a few of each. Depending on sales of these, I'll order some more PCBs and restock in the new year.
As well as the limited stock issue, I will be on vacation from December 15 to December 26. Orders placed here on or after the 15th will probably not dependably ship until December 28. So, get your orders in early if you want them before the Solstice. There is probably just enough time to have an order arrive for the last night of Hannukah, if you place your order today and you live somewhere with good air-freight access from Canada.
Some of you may have heard about labour disruptions in the Canadian postal system. The effects of that situation are ongoing even though the strike itself is over now, and package delivery through the post will probably be disrupted for some time to come. I don't expect that to have a huge effect on my business. For international orders (which are most of my sales) I would often be using other shipping services instead of Canada Post anyway, and for almost all destinations I have access to multiple shipping options. I'll continue watching the situation, and if it seems appropriate, choose other carriers instead of Canada Post where necessary. I plan to continue shipping orders at no charge to you, the customers; that doesn't really mean shipping from North Coast is "free," only that I pay it, but the point is that you shouldn't worry about the Canada Post labour situation interfering with your order.
Handling snakes requires intense focus and attention.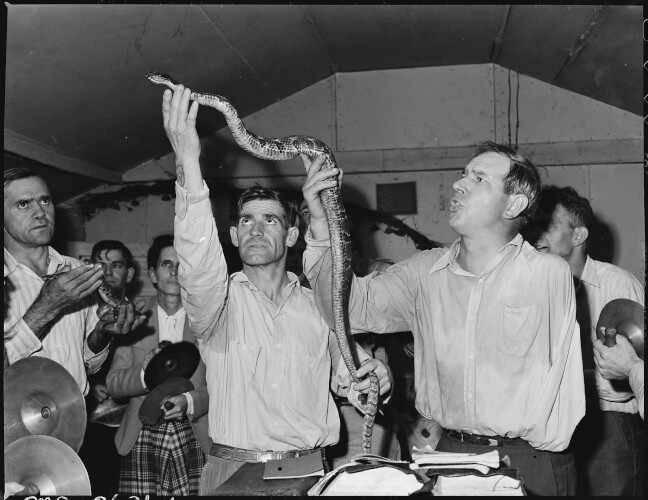 To help you get started with handling the Coiler - as well as introducing the general structure of a subtractive patch, which is useful even with less slithery VCFs - I've posted a new video about it:
That and several other Coiler videos are posted on the North Coast video server.
◀ PREV Updates and new module development || Green modular, part 1: Energy, carbon, and power supply regulators NEXT ▶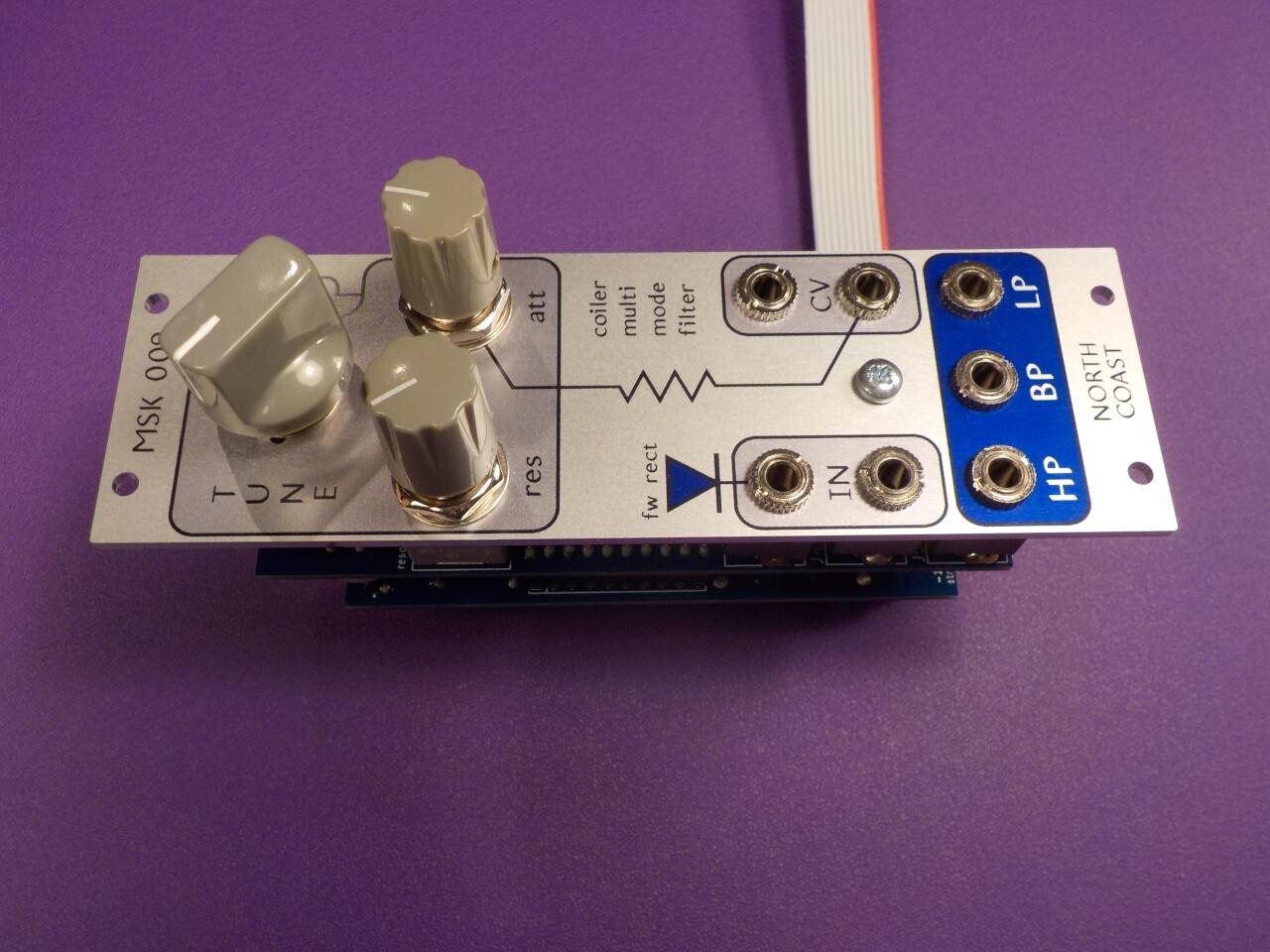 MSK 009 Coiler VCF
US$202.68 including shipping