Modular Gift-Giving Guide 2017
2017-12-03 review
The Solstice is rapidly approaching and I'm doing my usual routine of putting off making any plans until the very last moment, then panicking, buying a bunch of random gifts, and handing them out with little regard to who's receiving what. I've come close to the point of That's it, everybody's getting Sine Bank kits! Whether they are into SDIY or not! already a couple of times and it's only December 3rd. If, however, you would like to do things in a more careful way than I do, and if you have a modular synthesist on your list, then you may appreciate these gift suggestions.
Remember that if you want an order shipped from North Coast before my vacation, you must place it on or before December 17 - orders later than that will ship starting December 28.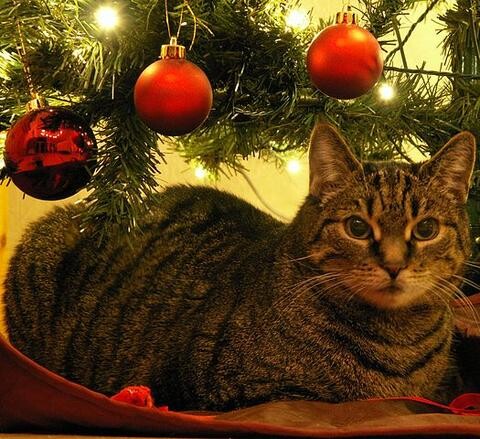 Accessories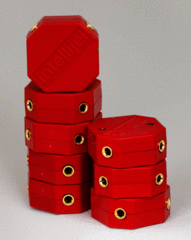 The Intellijel Hub passive multiple (CAD $13 each) is a nice alternative to HP-consuming in-rack multiple modules and flaky stacking cables. These are cable splitters for Eurorack synths; you plug up to four patch cords into one of them, to send the output of a module to up to three inputs. Some kind of splitter or multiple is a necessity for any but the smallest patches, and we're always running out, so these would be welcome stocking stuffers for almost anyone with a Eurorack.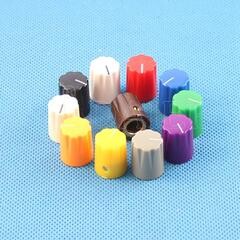 Each manufacturer builds modules with their own favourite type of knobs, and some synth users want their instruments to look uniform with the knobs all the same; or sometimes they just don't like the original knobs and want to replace them. These Davies 1900H clone knobs from the Yueqing Daier Electron Company (CAD $36 for 100) are good for that. They're high quality, with metal inserts for strength and longevity (unlike the original Davies knobs), and they're compatible with most of the potentiometer shafts on Eurorack equipment. The same company also makes many other styles, linked from that AliExpress page.
Music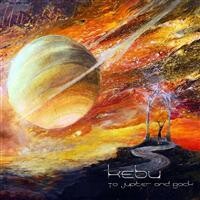 Kebu, To Jupiter and Back - New Agey, cinematic instrumentals on a massive stack of keyboard synths. (CAD $18)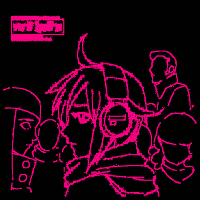 Garoad, VA-11 Hall A Second Round - soundtrack for a "cyberpunk bartending game," and pretty much exactly what it says on the label. (CAD $9)
DIY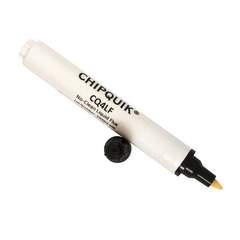 One of the challenges in assembling hobby electronics is getting the solder to stick, especially now that the twilight of lead solder has come and we're all switching over to less sticky lead-free alloys. This Chip Quik flux pen (CAD $17 at Digi-Key, but similar products are available in many other places) helps with that - it's a felt pen that instead of ink dispenses flux, a mixture of chemicals that operates in multiple ways to basically make the liquid metal stickier. I suggest the "no-clean" version (linked) instead of the "water-soluble organic" one, because no-clean is more versatile; water-soluble fluxes need to be cleaned with water (otherwise causing corrosion) and that's a problem on or near some water-sensitive components.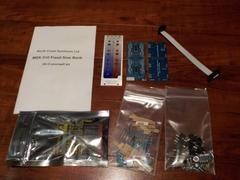 Notwithstanding the comments above, I probably can't get away with giving these kits to all of my loved ones. But for those who actually have Eurorack synthesizers, a few extra low-frequency modulation oscillators are always welcome, and the MSK 010 Fixed Sine Bank features eight in a compact package. (CAD $180 for the kit version shown.) It's an easy build, all through-hole, suitable for beginning do-it-yourselfers or for experts who just want a fun, relaxing project for a winter evening. See the new video review/demo on YouTube.
Modules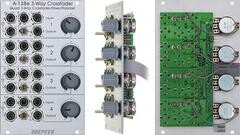 The Doepfer A-138e (CAD $128) is my pick for "most underrated Eurorack module" (not counting my own). I think one reason it's not more popular is because it's a little hard to describe exactly what it does. There are four channels, see, and each has three inputs and two outputs and a switch and a knob... and that doesn't really leave you much wiser. But, fundamentally, this is four very simple mixers in one module with some extra utility functions. It can be used to mix audio anywhere you have just a couple of signals to combine; it can give a bit of extra timbre control by feeding multiple outputs of a filter into one channel; and in a live-performance setting it can fade in new signals without making your on-the-fly repatching audible. I use at least one channel in almost every patch since I got mine.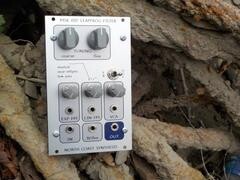 The most exciting new module of 2017, of course, is the North Coast MSK 007 Leapfrog VCF (CAD $520 assembled) - a synthesizer filter built in the classic analog tradition, but with a new and different core topology unlike any earlier modular-synth VCF. That gives it its own unique sound.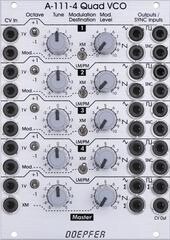 EDIT: Well, that's timing for you. When I was preparing this list I wanted to include the Doepfer A-111-4 Quad Precision VCO (CAD $600), but it was still listed as "coming soon" and (with the exception of the gold-plated Moog, which isn't really a serious suggestion) I wanted to stick to things you could actually buy. So I added the A-138e. Then, only hours after the list went online, Doepfer officially announced that the A-111-4 is finally available. So, it's a last-minute addition, never mind that I wouldn't have planned to list two Doepfer modules.
The A-111-4 is four basic but high-quality analog synth VCOs crammed like sardines into an 18HP Eurorack module, with both individual and "master" controls. They're based on the new reissue versions of the venerable CEM3340 triangle-core chip and we can reasonably expect that they'll sound very sweet. I think the target market for the module is people who want their modular to be "polyphonic" but get sticker-shocked when they realize how much it costs to build up multiple voices one at a time from individual modules. This one works out to CAD $150 per oscillator, which is a bit less than most single synth VCOs, but more importantly, there's the space saving and convenience factor of having four in one module with overall control. Combining this with "quad" versions of the other modules in a synth voice, you can build something that will play multi-note chords and fully independent voices, in analog, at a price that won't completely break the bank - or just tune the four oscillators near or far from each other and control it with the master CV as a single but fatter monophonic voice.
Standalone Synths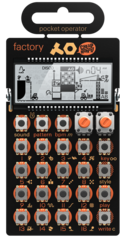 Teenage Engineering seems to be moving in the direction of being a general consumer electronics company, and their main Web site is now talking a lot about something called "H, the friendly AI friend." I don't know about that. But their Pocket Operator calculator-style synthesizers (CAD $75), with the kooky custom LCDs, were instant classics when first released a couple years ago, and they've continued to update the line with new synths and accessories.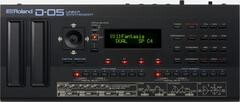 The Roland D-05 (CAD $480), introduced in September of this year, is part of their Boutique series recreating many of their best-loved older designs. This one is intended to be a faithful reproduction of the D-50 sound. That was a groundbreaking synth design in the 1980s when it was new, which worked by combining sampled attack sounds with analog-modelling digital synthesis for sustained notes. This architecture basically came about because in the 1980s, affordable computers were just starting to be fast enough to do DSP, but memory was still expensive; so they had to get the absolute most out of a small sample library. The resulting sound defined the audio palette of artists like Enya. The new version adds a sequencer and some other features, but great effort has been made to keep the sound identical to the original. It can be played as a sound module over USB or MIDI, but also docks with the Boutique series 25-key mini-keyboard (CAD $130) to function as a complete instrument in itself.
In a somewhat higher price bracket there's the 10th Anniversary Minimoog Voyager, covered in 24K gold (CAD $19,000). Deadmau5's girlfriend bought him one. These came out a few years ago, so they're probably not still available on the new market. Try eBay.
◀ PREV Modular synthesis intro, part 1: What is it? || Modular synthesis intro, part 2: Don't do it! NEXT ▶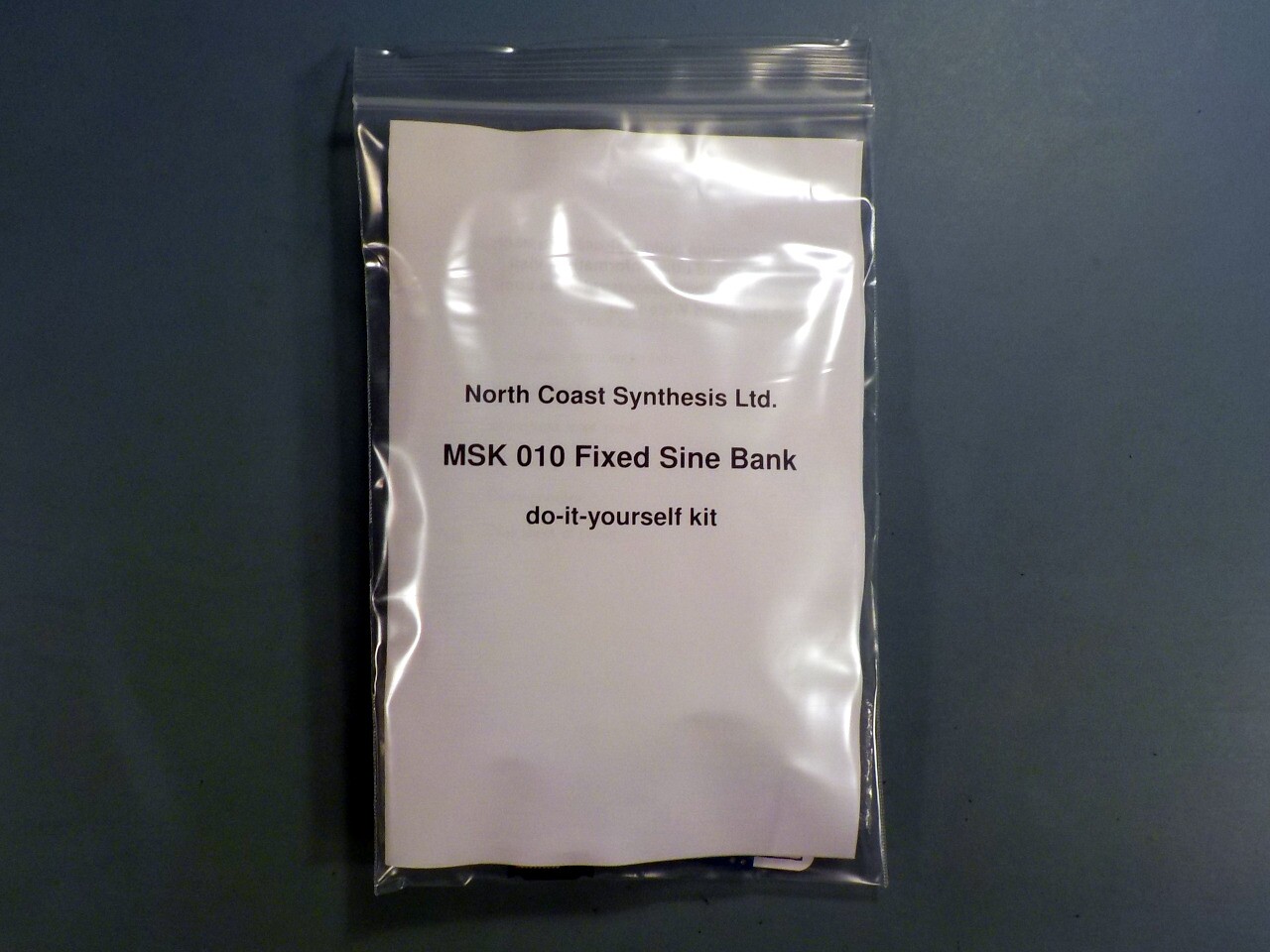 MSK 010 Fixed Sine Bank SDIY Kit
US$135.12 including shipping