Tokyo Festival of Modular
2019-11-13 news tokyo in-person
The Tokyo Festival of Modular is coming up this weekend, November 16 and 17, 2019, and North Coast Synthesis is a sponsor. I won't be attending in person this year but attendees will receive North Coast stickers and cards with an exclusive discount code. If you're in Japan, this is an event worth visiting.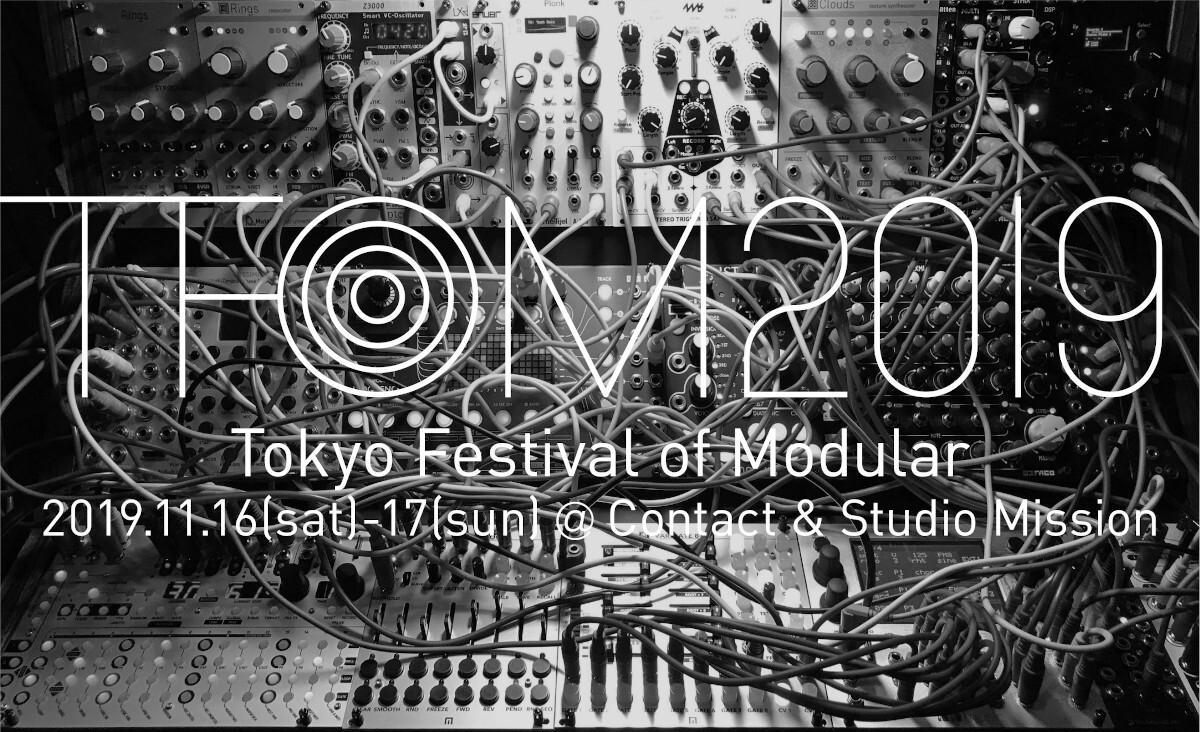 Exhibits and presentations are at Studio Mission, 7F Shintaiso Building No. 4, 2-10-12 Dogenzaka, Shibuya, from 12:00 to 18:00 both days. Concerts are at Contact Tokyo, B2F in the same building, 17:00 to 21:00 (Saturday) and to 22:00 (Sunday).
Admission is 3000円 plus a 600円 drink ticket (total 3600円) for one day, or 5000円 plus a 600円 drink ticket each day (total 6200円) for both days.
I do ship my products world-wide, but I'm hoping to sign up some retailers in Japan to carry North Coast Synthesis products and make it easier for Japanese customers to purchase. If you're attending the event, it'd be nice if you could talk to your favourite retailers and encourage them to get in touch. よろしくお願いします。
If my company is still in business at this time next year, I'm also thinking seriously about coming to Japan to attend the 2020 festival.
◀ PREV Three suggested systems || What's the deal with phase reversal? NEXT ▶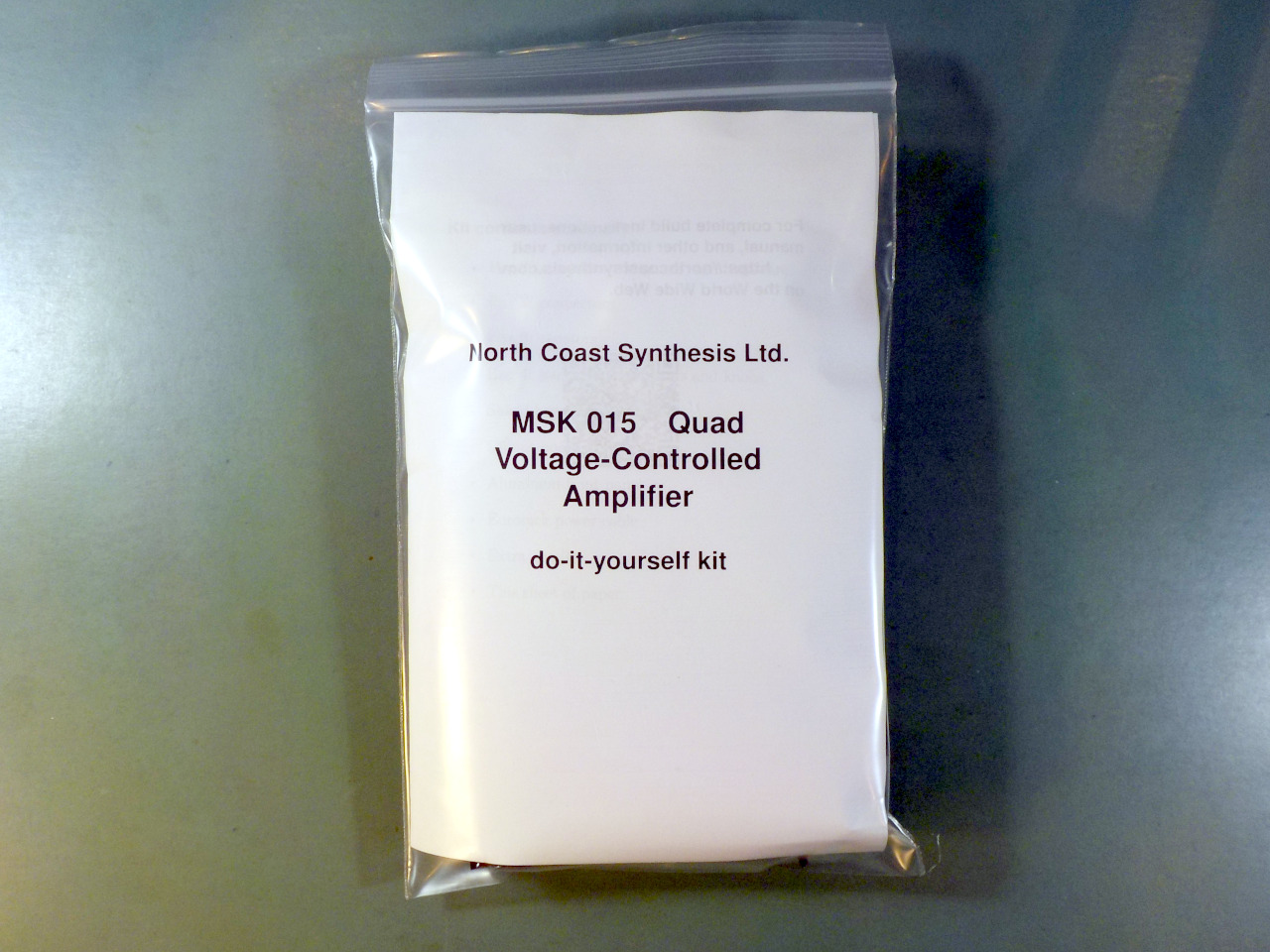 MSK 015 Quad VCA SDIY Kit
US$315.28 including shipping